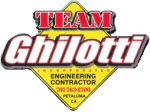 Is seeking qualified DBEs
Outreach Coordinator
Abel Canlas
Project Estimator
Abel Canlas
Telephone
(707) 763-8700
Fax
(707) 763-8711
Address
2531 Petaluma Blvd. S
Petaluma, CA 94952
Project Name
INTERIM PARKING LOT- 485 SANTA CLARA ST.
Bid/Contract #
485 SANTA CLARA ST
Awarding Agency
CITY OF VALLEJO
Project Location
VALLEJO, Solano County, CA
Bid Date
04/22/2019 at 2:00P
Project Details
We are Seeking Quotes from QUALIFIED AND CERTIFIED DBE'S for the following Items: Traffic Control System, SWPPP Plan, AC & Conc. Demo & Removal., Trench Exc., S.D. Cleanout, Curb, Asphalt & Pervious Pavement., Vehicular & Ped. Conc., Rebars, K-Rail, Sawcut, Trench Backfill, 4" Perf. Pipe, Handrail, Planting, Slurry Seal, Striping, Markings, Wheel Stop, Sign, Domes, Treated Header, Retain. Wall, Street Light (Dual & Single Arm), Pull Boxes, Street Light Installation, Pay Machine-Fiber Conduit, Tie-In, Bike Racks & Bike Lockers, S.D. Clean/Flush/Vid. Inspect., Materials, Aggregates, Permeable, Class 2 AB, Crush Rock, Import Fil, Fabric Materials, Erosion Control, Trucking and All Other related Trades and Items of Work Including Partial Items that are required by the project plans & specifications.


The Plans, Specifications, and Bid Book are available at www.ci.vallejo.ca.us
or by contacting our estimating department.

Team Ghilotti, Inc. is an equal opportunity employer.
Performance and payment bonds may be required.
Please call for assistance with bonding and insurance or obtaining necessary equipment, supplies, or material for this project.

TEAM GHILOTTI, INC.
2531 Petaluma Blvd. S., Petaluma, CA 94952
Phone (707) 763-8700 Fax: (707) 763-8711 (Main)
Abel Canlas; E-mail: abelc@teamghilotti.com
How to get in touch
Outreach Coordinator
Abel Canlas
Project Estimator
Abel Canlas
Telephone
(707) 763-8700
Fax
(707) 763-8711
Address
2531 Petaluma Blvd. S
Petaluma, CA 94952