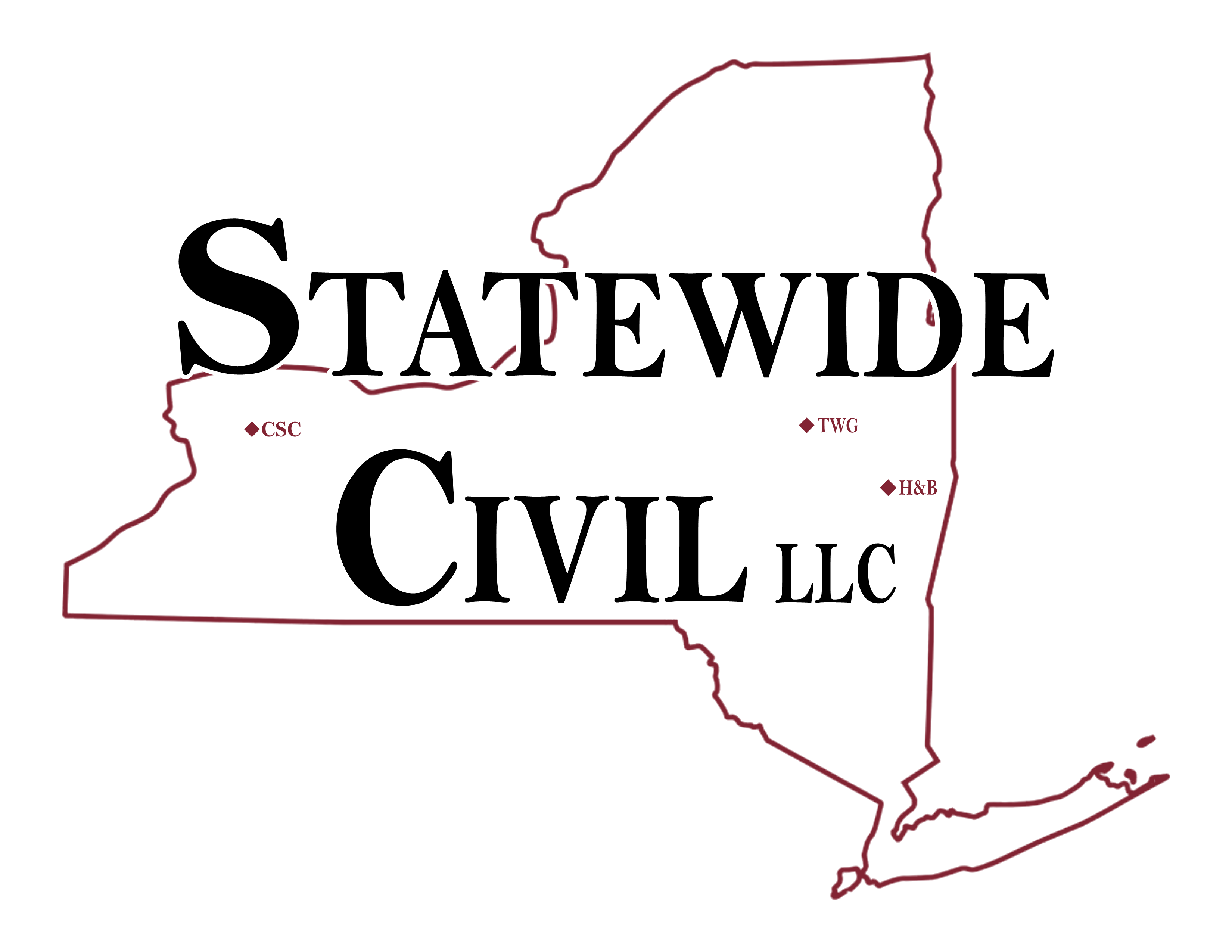 Is seeking qualified MBEs, WBEs, DVBEs, SDVOBs
Outreach Coordinator
Joanna Sanzo
Project Estimator
Joanna Sanzo
Telephone
(518) 465-6254 Ext. 242
Fax
(518) 465-3622
Address
55 East Main Street, Suite 210
Johnstown, NY 12095
Project Name
System Wide All Electronic Toll Conversion for NYSTA; Exits 16 through 61 plus B1-B3
Bid/Contract #
D800002
Awarding Agency
NYSTA
Project Location
Statewide, Orange, Ulster, Greene, Albany, Schenectady, Montgomery, Herkimer, Oneida, Madison, Onondaga, Cayuga, Seneca, Ontario, Monroe, Genesee, Erie, Chautauqua, Rensselaer, Columbia County, NY
Bid Date
04/22/2019 at 02:00
Project Details
Statewide Civil, LLC will be proposing on NYSTA Project D800002: System Wide All Electronic Toll Conversion for NYSTA; Exits 16 through 61 plus B1-B3, New York. Statewide Civil, LLC is looking for WMBE and SDVOB companies interested in quoting.

There will be three Outreach Meetings to provide information on the project. All presentations will begin at 9:30am. They will be located at:
Batavia Downs Gaming - April 22nd @ 9am - 11am
Kingston - Roudigan's Steakhouse (Quality Inn) - April 23rd @ 9am - 11am
Utica - Holiday Inn - April 25th @ 9am - 11am

Please contact estimating@statewidecivil.com to confirm your attendance at the Outreach Meeting.
Scope of Work may include: Project Controls; Engineering Services-Testing; Signage; Striping; Landscaping; Electric; MPT; Paving; Barrier/Guard Rail; Drainage; Treadle Installation; VMS Installation; Attenuator Installation; Gantry Installation; Concrete Repairs; Road Surface Repairs; Concrete Roadway Surfaces; Asbestos Remediation/Disposal; Paint Remediation/Lead Paint; Plumbing; HVAC; Masonry; Fire Suppression; Excavation; Waterproofing/Roofing; Demolition; Concrete; Rebar; Carpentry.

For additional information or questions, please call 1-833-SWC-0607 or email estimating@statewidecivil.com.

How to get in touch
Outreach Coordinator
Joanna Sanzo
Project Estimator
Joanna Sanzo
Telephone
(518) 465-6254 Ext. 242
Fax
(518) 465-3622
Address
55 East Main Street, Suite 210
Johnstown, NY 12095