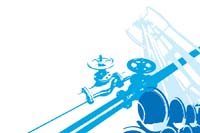 Is seeking qualified DBEs, MBEs, WBEs, DVBEs, SBEs
Outreach Coordinator
Kyle Jefferys
Telephone
(910) 285-7465
Fax
(910) 285-6501
Address
354 SAWDUST ROAD
ROCKY POINT, NC 28457
Project Name
Find-It Fix-It 2019 Water and Sewer Repairs
Bid/Contract #
19-C0826
Awarding Agency
Cape Fear Public Utility Authority
Project Location
Wilmington, New Hanover County, NC
Bid Date
03/28/2019 at 11:30
Project Details
A.C. Schultes of Carolina, Inc. is requesting bids from minority and women, WBE, MBE firms HUB certified, on the above referenced project.

We are soliciting subcontractors to bid for:
ASPHALT, TRAFFIC CONTROL AND ASBESTOS PIPE DISPOSAL.

Bid documents and plans may be reviewed in our office or we can email upon request via Drop Box
Quotes must be received in our office by MARCH 26TH. via email or fax


A.C. Schultes of Carolina, Inc. is willing to review any responsible quote and will negotiate terms if appropriate. We will notify your firm if your bid is accepted for this project.

If you need assistance with obtaining bonding, loan capital, lines of credit, and insurance or joint pay agreements, please contact us and we will review your needs and direct you to available agencies for assistance.

We will look at the possibility of a joint venture or partnership arrangement if appropriate. Also, our company pays twice monthly on submission of qualified invoice.

Plans and Specs are available from Cape Fear Public Utility Authority only. View online through iSqft + bidclerk Plans Rooms; www.isqft.com or www.bidclerk.com or Dodge Data & Analytics/Dodge Plan Room; www.dodgeprojects.construction.com

Certificate of Insurance as per bid project requirements in Spec section. A subcontractor Agreement between A C Schultes of Carolina, Inc may be required.

How to get in touch
Outreach Coordinator
Kyle Jefferys
Telephone
(910) 285-7465
Fax
(910) 285-6501
Address
354 SAWDUST ROAD
ROCKY POINT, NC 28457