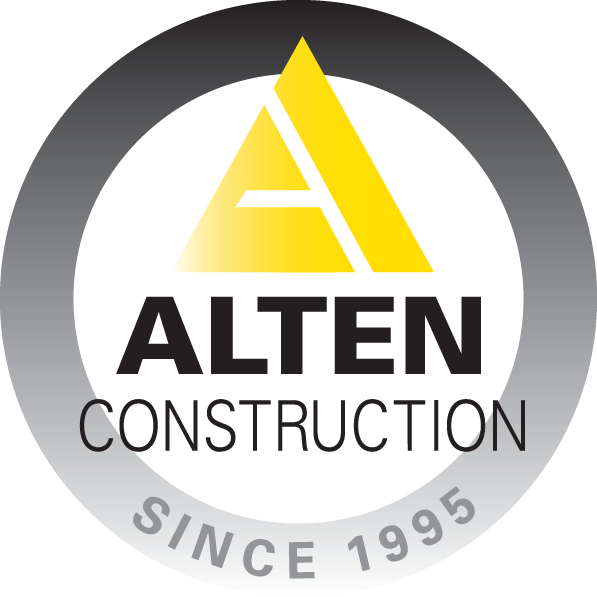 Is seeking qualified DVBEs
Outreach Coordinator
Karin Romeo
Project Estimator
Erik Andresen
Telephone
(510) 234-4200 Ext. 26
Fax
(510) 234-4221
Address
1141 Marina Way South
Richmond, CA 94804
Project Name
George Washington High School Voluntary Seismic Strengthening
Bid/Contract #
11898
Awarding Agency
San Francisco Unified School District
Project Location
San Francisco, San Francisco County, CA
Bid Date
03/26/2019 at 02:00
Project Details
SCOPE: Voluntary seismic strengthening of an (E) 3-story classroom building including ADA/Fire/Life Safety Upgrades, electrical / Data / Clock-Bell-PA work, new roof system and hazmat remediation, etc.

SPECIAL REQUIREMENTS: PLA Required / MEP&FS Subcontractors MUST be prequalified / 5% Retention / See 00 72 05 OCIP Special Conditions for OCIP & Insurance Requirements / See 00 73 00 Special Conditions for Milestones & Phasing /
2-Year Warranty

Subcontractors must be registered with the DIR to bid on this project https://www.dir.ca.gov/dlse/dlsePublicWorks.html
It is now State of CA law to provide CSLB license #'s & DIR #'s on sub lists - make sure to have them on your bid scope!
Alten Construction may implement a CCIP (Contractor Controlled Insurance Program) on this or any Project
Subcontractors & Suppliers are required to comply with Alten's standard subcontract(s) which can be found on our website www.altenconstruction.com

TRADES NEEDED (but not limited to): HazMat Remediation; Selective Demolition; Earthwork; Micro-Pile Anchoring; Asphalt & Cement Concrete Paving; Reinforcing Steel; CIP Concrete; Shotcrete; GFR Concrete; Post-Installed Anchors; Concrete Sealer; Structural Steel & Misc. Iron; Metal Fabrication; Roof Ladder; Rough & Finish Carpentry; Architectural Woodwork; Roof Insulation; Mod. Bit. Roofing; Flashing & Sheet Metal; Skylights; Firestopping; Joint Sealers; Misc. Doors, Frames & Hardware; Access Panels; Glazing; Light Gauge Metal Framing; Gypsum & PC Plaster; Gypsum Board; Ceramic Tile; Suspended Acoustical Ceilings; Misc. Flooring; Painting; Visual Display Boards; Interior Signage; Toilet Room Accessories; Fire Protection Accessories; Metal Lockers; Walk-in Cooler & Freezer; Elevator Modernization; Fire Sprinklers; Plumbing; HVAC; Integrated Automation; Electrical; Communication; Electronic Safety & Security.

Plans & Specifications are available for review and take-off in our office. Email bids@altenconstruction.com to request download access from Procore. In order for bids to be considered, they must be received at our office by mail, phone or fax one (1) hour prior to bid closing time. PREVAILING WAGE RATES, INSURANCE FORM CG2010 11/85 (EQUIVALENT IS CG2010 0704 & CG203 COMBINED) & WEEKLY CERTIFIED PAYROLL REPORTS ARE REQUIRED. 100% PERFORMANCE & PAYMENT BONDS MAY BE REQUIRED. ALTEN CONSTRUCTION, INC. WILL PAY UP TO 1.5% OF BOND PREMIUM. WE ARE AN EQUAL OPPORTUNITY EMPLOYER.

WE ARE SIGNATORY TO THE CARPENTER'S & LABORER'S UNIONS
Subcontractors & Suppliers are required to comply with Alten's standard subcontract(s) which can be found on our website

NOTICE: BY SUBMITTING A BID, BIDDING SUBCONTRACTOR, SUPPLIER OR VENDOR AGREE, WARRANTS AND UNDERSTANDS THAT A) ALTEN IS RELYING ON THAT BID FOR ITS BID TO OWNER, AND THE BID MAY NOT BE WITHDRAWN AFTER BID OPENING; B) THAT BIDDER HAS REVIEWED THE PLANS AND SPECIFICATIONS, AND AS TO ITS SCOPE OF WORK, AGREES TO PERFORM ALL DUTIES INCLUDING INSURANCE AND INDEMNITY OBLIGATIONS, THAT ARE SPECIFIED BY OWNER AS ALTEN'S DUTIES, TO BIDDER'S DUTIES TO ALTEN; AND C) THAT UPON ALTEN'S AWARD OF THE PRIME CONTRACT SUBCONTRACTOR WILL DULY AND TIMELY EXECUTE ALTEN'S FORM SUBCONTRACT AS TO THE BID SCOPE OF WORK IN THE BID.

How to get in touch
Outreach Coordinator
Karin Romeo
Project Estimator
Erik Andresen
Telephone
(510) 234-4200 Ext. 26
Fax
(510) 234-4221
Address
1141 Marina Way South
Richmond, CA 94804