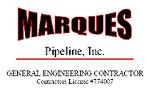 Is seeking qualified DBEs, MBEs, WBEs
Outreach Coordinator
Jason Anderson
Project Estimator
Lucas Little
Telephone
(916) 923-3434
Fax
(916) 929-5532
Address
7225 26th Street
Rio Linda, CA 95673
Project Name
AWMP Package 6A: Townhomes/Condos Water Meter Retrofit
Bid/Contract #
Z14010091
Awarding Agency
City of Sacramento
Project Location
Sacramento, Sacramento County, CA
Bid Date
03/21/2019 at 03:00
Project Details
Soliciting Subcontractor quotes for (but not limited to):
Sawcutting, Demolition, Trucking, AC Paving, Striping, Traffic Control

Soliciting Material Supply quotes for (but not limited to):
Readymix, Aggregate Materials, Water Meters and Pipeline Materials.

We are an equal opportunity employer. The plans and specifications are available for your review at our office, local builders exchanges and available for purchase from the Owners agent. 100% Payment and Performance bonds may be required from qualified subcontractors, with the Bond Premium paid up to 2%. For assistance in obtaining bonds, lines of credit, and/or insurance please contact our office.
How to get in touch
Outreach Coordinator
Jason Anderson
Project Estimator
Lucas Little
Telephone
(916) 923-3434
Fax
(916) 929-5532
Address
7225 26th Street
Rio Linda, CA 95673