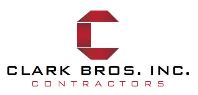 Is seeking qualified DBEs, MBEs, WBEs
Outreach Coordinator
Molly Jones
Project Estimator
Isho Gaddo
Telephone
(559) 272-8168
Fax
(209) 392-6147
Address
19772 S. Elgin
Dos Palos, CA 93620
Project Name
Phase 2 Wastewater Treatment Plant Improvement Project
Bid/Contract #
City Project No. 19-01 / State Project No. 7884-110
Awarding Agency
City of Biggs
Project Location
Biggs, Butte County, CA
Bid Date
04/02/2019 at 14:00
Project Details
Project comprises labor, material and services necessary for:
installation of an effluent pump station, chlorine disinfection effluent piping with horizontal directional drill (HDD) crossing under Hamilton Slough, effluent discharge to ponds, earthwork, including grading, storage ponds and berms, ditches, irrigation pump and piping, valves, tie-ins, tailwater capture and return piping, electrical services for new equipment, SCADA system, associated SCADA telemetry, assorted fencing and gates, access roads, and WWTP decommissioning of disinfection and effluent discharge facilities. Suppliers, subcontractors and trucking is requested for all scopes herein and can be broken into segments to further assist those interested in bidding on this project. Contact Isho Gaddo, Estimator, at 209.392.6144, igclark@clarkbrosinc.com, or Molly Jones, Outreach Coordinator at 559.272.8168, mjones@clarkbrosinc.com.


We are an equal opportunity employer. The plans and specs are available for your review at our office. Bonds will not be required from qualified subcontractors.
How to get in touch
Outreach Coordinator
Molly Jones
Project Estimator
Isho Gaddo
Telephone
(559) 272-8168
Fax
(209) 392-6147
Address
19772 S. Elgin
Dos Palos, CA 93620