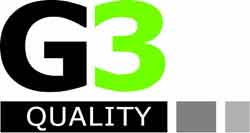 Is seeking qualified DBEs, DVBEs
Outreach Coordinator
Suzie Bravo
Telephone
(562) 321-5567
Fax
(000) 000-0000
Address
13850 Cerritos Corporate Drive Unit E
Cerritos, CA 90703
Project Name
On-Call Materials Testing, Pavement Mix Design, and Inspection Services on Federal and Non-Federal Funded Projects
Bid/Contract #
RFP Number: BRC0000034
Awarding Agency
Los Angeles County Department of Public Works
Project Location
Los Angeles, Los Angeles County, CA
Bid Date
02/28/2019 at 02:00
Project Details
The goal for DBE participation for this contract is 8%.

We are seeking highly qualified DBE firms to provide specialized testing and equipment including, but not limited to gamma-gamma logging and cross-hole sonic logging to evaluate the homogeneity of placed concrete for cast-in-drilled-hole (CIDH) concrete piles for bridge retrofit projects, and video logging of cement mortar-lined steel water pipe.

We are also looking for DBE firms to provide CTM 342 (Surface Skid Resistance with the California Portable Skid Tester) to determine the coefficient of friction for a variety of asphalt types, asphalt emulsion slurries (seal coats), and methacrylate deck sealant for concrete bridge decks.
The Contractor shall comply with the requirements of Section 1776 of the Labor Code. Contractor and Subcontractors, if any, must furnish certified payroll records directly to the Labor Commissioner (aka Division of Labor Standards Enforcement) in a format prescribed by the Labor Commissioner.


https://www.labavn.org/
How to get in touch
Outreach Coordinator
Suzie Bravo
Telephone
(562) 321-5567
Fax
(000) 000-0000
Address
13850 Cerritos Corporate Drive Unit E
Cerritos, CA 90703
Plans, specs, and other bid documents