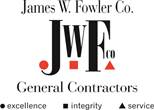 Is seeking qualified SCS - King County Certified Small Contractors & Suppliers
Outreach Coordinator
Sonja Sommerfeldt
Project Estimator
Tim Janesofsky
Telephone
(503) 623-5373
Fax
(503) 623-9117
Address
12775 Westview Drive
Dallas, OR 97338
Project Name
Eastside Interceptor Section 2 Rehabilitation Phase II
Bid/Contract #
C01307C18
Awarding Agency
King County
Project Location
Renton, King County, WA
Bid Date
02/14/2019 at 13:30
Project Details
The Work to be performed under this Contract consists of rehabilitation of a 96-inch diameter reinforced concrete pipe damaged by the effects of hydrogen sulfide gas. The work of this Contract includes: shoring and excavation, interceptor flow meter installation and removal, installation, operation, and removal of a sewage bypass pumping and piping system, rehabilitation of approx. 3,700 linear feet of reinforced concrete pipe, rehabilitation of eight maintenance holes, pavement demolition and restoration, landscape restoration, and all other work as defined in the Contract Documents.
Subcontracting and supplier opportunities are available but not limited to the following categories of work:

- Traffic Control
- Demolition
- Concrete Reinforcing
- Cast-In-Place Concrete
- Shotcrete
- Concrete Cutting/Patching
- Structural Steel
- Metal Fabrications
- Fully Adhered Plastic Lining
- Electrical
- Geotechnical Instrumentation & Condition Inspections
- Erosion & Sedimentation Control
- Chemical Pressure Grout Soil Stabilization
- Shoring
- Paving
- Curbs, Gutters & Sidewalks
- Irrigation
- Landscaping
- CCTV (for sewers)
- Sewer Bypassing
- Trucking (Dump Trucks)

SCS Utilization Requirement: 8%

James W. Fowler Co. is an equal opportunity employer and we are requesting qualified subcontractor and supplier bids from all interested firms, including King County Certified Small Contractors and Suppliers (SCS) and other business enterprises. Where economically feasible, we are willing to divide total contract requirements into smaller portions or quantities to permit maximum participation by SCS firms. Please contact us to discuss opportunities available.

James W. Fowler Co. will assist SCS subcontractors in obtaining necessary equipment, supplies, or materials. We are also available to provide assistance in obtaining bonding, lines of credit and/or insurance to SCS subcontractors. Please complete all negotiations 24-hours prior to bid opening. We also encourage the utilization of apprentices for this project.

Bid documents can be obtained from King County or from James W. Fowler Co. by clicking on the link below. The plans and specs are available at no cost on the James W. Fowler Co. website at www.jwfowler.com. For more information, please contact James W. Fowler Co. at (503) 623-5373. Quotes may be faxed to (503) 623-9117 or emailed to estimating@jwfowler.com.
Please follow the link below for plans, specifications and addenda issued for this project:rnrnhttp://www.jwfowler.com/subcontractors/
How to get in touch
Outreach Coordinator
Sonja Sommerfeldt
Project Estimator
Tim Janesofsky
Telephone
(503) 623-5373
Fax
(503) 623-9117
Address
12775 Westview Drive
Dallas, OR 97338