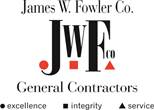 Is seeking qualified UDBE
Outreach Coordinator
Sonja Sommerfeldt
Project Estimator
Jim Jackson
Telephone
(503) 623-5373
Fax
(503) 623-9117
Address
12775 Westview Drive
Dallas, OR 97338
Project Name
Lake to Sound Trail - Segment A
Bid/Contract #
C01119C17
Awarding Agency
King County
Project Location
Renton, King County County, WA
Bid Date
01/24/2019 at 14:00
Project Details
The project provides for the improvement of a shared use path, which extends from Naches Avenue SW in Renton, runs parallel to the rail tracks north of the Black River Riparian Forest before crossing the Black River and Monster Road, then connects to the Green River Trail in City of Tukwila, all in accordance with the attached Contract Plans, these Contract Provisions, and the Standard Specifications. Work includes construction of approximately 1.2 miles of 12-foot-wide paved trail with gravel shoulders, a 109-foot-long prefabricated steel
girder pedestrian bridge, a high intensity activated crosswalk beacon (HAWK signal), deep soil mixing for stabilization of pedestrian bridge foundations; and wetland mitigation planting, erosion control, site preparation, grading, gravity block wall, fencing, stormwater conveyance system, culvert, signage, traffic control, utility adjustments, roadway channelization striping, trail amenity items, landscaping, and other work.

An existing unpaved trail is open to the public and bidders are urged to walk the length of the
trail specified in this Project.

Subcontracting and supplier opportunities are available but not limited to the following categories of work:

- Aggregate Supply
- Asphalt Paving
- Cast-In-Place Concrete
- Clearing & Grubbing
- Concrete Cutting
- Concrete Supply
- Curbs, Gutters, & Sidewalks
- Demolition
- Dewatering
- Electrical (Hawk Signal)
- Erosion Control
- Excavation
- Fencing
- Fill & Backfill
- Irrigation
- Landscaping
- Masonry
- Pavement Marking-Striping
- Pollution Control
- Quality Control Testing
- Rebar
- Sawcutting
- Site Clean-Up
- Surveying
- Traffic Control
- Trucking (Dump Trucks)
- Underground Utilities

Participation Goals: UDBE - 8%

James W. Fowler Co. is an equal opportunity employer and we are requesting qualified subcontractor and supplier bids from all interested firms, including underutilized disadvantaged and other business enterprises. Where economically feasible, we are willing to divide total contract requirements into smaller portions or quantities to permit maximum participation by UDBE firms. Please contact us to discuss opportunities available.

James W. Fowler Co. will assist UDBE subcontractors in obtaining necessary equipment, supplies, or materials. We are also available to provide assistance in obtaining bonding, lines of credit and/or insurance to UDBE subcontractors. Please complete all negotiations 24-hours prior to bid opening. We also encourage the utilization of apprentices for this project.

Bid documents can be obtained from the Port of Seattle or from James W. Fowler Co. by clicking on the link below. The plans and specs are available at no cost on the James W. Fowler Co. website at www.jwfowler.com. For more information, please contact James W. Fowler Co. at (503) 623-5373. Quotes may be faxed to (503) 623-9117 or emailed to estimating@jwfowler.com.

Please follow the link below for plans, specifications, and addenda issued for this project:

http://www.jwfowler.com/subcontractors/
How to get in touch
Outreach Coordinator
Sonja Sommerfeldt
Project Estimator
Jim Jackson
Telephone
(503) 623-5373
Fax
(503) 623-9117
Address
12775 Westview Drive
Dallas, OR 97338