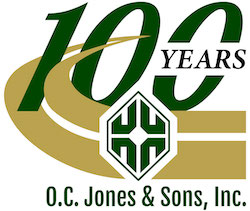 Is seeking qualified DBEs
Outreach Coordinator
Heidi Faria
Project Estimator
Jean Sicard
Telephone
(510) 526-3424 Ext. 3446
Fax
(510) 526-0990
Address
1520 Fourth Street
Berkeley, CA 94710
Project Name
Kirker Pass Road Northbound Truck Climbing Lane Project No.: 0662-6R4052 Federal Aid No.: RPSTPL-5928(123) Working Days: 220 Engineer's Est.: $14,190,000
Bid/Contract #
Project No.: 0662-6R4052 Federal Aid No.: RPSTPL-5928(123)
Awarding Agency
Contra Costa County Public Works Dept. 255 Glacier Drive, Martinez, CA
Project Location
Concord, Contra Costa County, CA
Bid Date
01/22/2019 at 14:00
Project Details
Trucking, Temporary and Permanent Erosion Control Measures, Construction Staking, Filler Fabric, Contractor Quality Control Plan, Lead Compliance Plan, Field Office, Develop Water Supply, Construction Area Signs, Traffic Control System, Type III Barricade, Portable Changeable Message Sign, SWPPP, Rain Event Action Plan, Storm Water Sampling & Analysis, Temporary Fencing, Sweeping, Temporary Concrete Washout, Health & Safety Plan, Clearing & Grubbing, Roadway Excavation (Type 1 Aerially Deposited Lead), Structure Excavation, Structure Backfill, Impervious Backfill Material, Geosynthetic Reinforcement, Gravel Bag Check Dam, Imported Soil (Bioretention Swale), Bonded Fiber Matrix, Hydroseed, Compost, Turf Reinforcement Mat, AC Dike, Tack Coat, Cold Plane AC, Structure Concrete, Drainage Inlet, Drainage Manhole, Minor Concrete, Minor Concrete (Backfill), Architectural Treatment, Fractured Rib Texture, Bar Reinforcing Steel, Shotcrete, Underground, Rock Slope Protection, Minor Concrete (Gutter), Prepare & Stain Concrete, Delineator, Roadside Signs, Midwest Guardrail System, Vegetation Control (Minor Concrete), Transition Railing, Cable Railing, Alternative In-Line Terminal System, Crash Cushion, Quadguard II System (1 Bay), Concrete Barrier, Striping & Marking, Ground Anchors, Soil Nails, Fencing, Concrete Barriers, Retaining Walls and Construction Materials
An Equal Opportunity Employer

100% Performance & Payment Bonds may be required. Worker's Compensation
Waiver of Subrogation required. Please call OCJ for assistance with bonding,
insurance, necessary equipment, material and/or supplies. OCJ is willing
to breakout any portion of work to encourage DBE participation. Plans & Specs are
available for viewing at our office or at the Contra Costa County Public Works
Dept. 255 Glacier Dr., Martinez, CA (925) 313-2000, and are available online at www.cccounty.us/pwprojects.

How to get in touch
Outreach Coordinator
Heidi Faria
Project Estimator
Jean Sicard
Telephone
(510) 526-3424 Ext. 3446
Fax
(510) 526-0990
Address
1520 Fourth Street
Berkeley, CA 94710