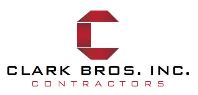 Is seeking qualified DBEs, MBEs, WBEs, DVBEs
Outreach Coordinator
Molly Jones
Project Estimator
Isho Gaddo
Telephone
(559) 272-8168
Fax
(209) 392-6147
Address
745 Broadway Street
Fresno, CA 93721
Project Name
Arsenic Mitigation Project
Bid/Contract #
--
Awarding Agency
Arvin Community Services District
Project Location
Arvin, Kern County County, CA
Bid Date
01/29/2019 at 3:00
Project Details
Drill, construct, and develop wells by reverse rotary method
and equip with pump, motor, and discharge piping.
Construction of hydropneumatic tank an PVC pipelines, site
development and electrical. 1.0MG welded steel storage tank
and booster pump station construction. CBI is requesting
quotes on drilling and well development, welded steel storage
tanks, booster pumps, concrete, electrical, piping and
placement, mechanical, pumps and hydropneumatic tank.
We are an equal opportunity employer. The plans and specs are available for your review at our office. Bonds will not be required from qualified subcontractors. Clark Bros. Inc. will break down any scope of work into smaller sections to accommodate its suppliers. Further, if you need
assistance in obtaining insurance, please call our office.
How to get in touch
Outreach Coordinator
Molly Jones
Project Estimator
Isho Gaddo
Telephone
(559) 272-8168
Fax
(209) 392-6147
Address
745 Broadway Street
Fresno, CA 93721