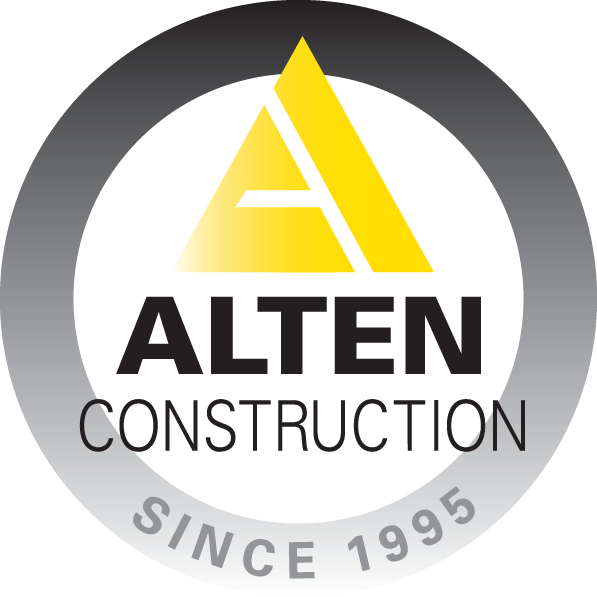 Is seeking qualified DVBEs
Outreach Coordinator
Karin Romeo
Project Estimator
Jon Kidwell
Telephone
(510) 234-4200 Ext. 26
Fax
(510) 234-4221
Address
1141 Marina Way South
Richmond, CA 94804
Project Name
Parkside Elementary School Replacement Campus
Bid/Contract #
18-009
Awarding Agency
Pittsburg Unified School District
Project Location
Pittsburg, Contra Costa County, CA
Bid Date
12/20/2018 at 02:00
Project Details
SCOPE: Construction of a new Elem. School Campus including parking lot, hardscape and landscape, and playfields to South of (E) campus. Also includes hazmat abatement & demo of existing facilities. PSA & Prevailing Wage Required / See Insurance Requirements in 00 72 13 Section 13 - General Conditions & 00 73 13 Sections 6 & 7 - Special Conditions & OCIP Manual in Addendum #1 for Insurance Requirements - SEE 00 41 13 ITEM 2 PROPOSAL FORM - PROVIDE A BREAKOUT FOR ALL INSURANCE COVERED BY OCIP THAT YOU EXLUDED FROM YOUR BID AS A SEP. LINE ITEM ON YOUR BID PROPOSAL / Prequalification of MEP/FS Subs is Required / RFI Due 12/14 BY 5PM / SEE 00 41 13 PROPOSAL FORM FOR HAZMAT UNIT PRICES DUE WITH BID

TRADES NEEDED (but not limited to): HazMat Abatement; Demo; Earthwork; Grading & Paving; Utilities; Unit Pavers & Stone Paving; Synthetic Resil. Surfacing; Playground Tile Syst.; Landscape & Irrig; Turf Planting; CL & Dec. Metal Fences & Gates; Site Concrete; Concrete Reinforce/Embedded & GFRC; CIP Concrete; CMU; Structural Steel; Steel Deck; CF Metal Framing; Metal Fab/Stairs/Railings; Alum. Access Ladders; Rough & Finish Carpentry; Waterproofing; Insulation; Vapor Barriers; Clay Roof Tiles; CI w/CFS as a WRB; Mod. Bit. Roof; Sheet Metal Flashing & Trim; Roof Access.; Firestopping; Joint Sealers; Exp. Joint Covers; Misc. Doors, Frames & Hdwr; Access Doors/Panels; Coiling Doors; Storefronts; Windows; Skylights; Glazing; Louvers & Vents; Gyp Board; Metal Lath; PC Plaster; Ceramic Tile; Acoustical Ceilings & Wall Units; Susp. Wood Ceilings; Linoleum & Resilient Floor; Urethane Cement Floor; Resinous Floor; Carpet Tile; Wall Coverings; Fabric Wrapped & Sanitary Wall Panels; Painting; Visual Display Surfaces; Signage; Toilet Access. & Comparts; Fire Protection; Metal Lockers & Storage Shelving; Fire Ext. & Cabs; Residential Appliances; Food Service; Gym Equip.; Projection Screens; Stage Curtains; Play Structures; Window Coverings; Casework; Site Furnishings; Electric Traction Elevators; Vertical Wheelchair Lifts; Fire Sprinklers; Plumbing; HVAC; Electrical; Communications; Fire Alarm System.

Plans & Specifications are available for review and take-off in our office. Email bids@altenconstruction.com to request download access from Procore. In order for bids to be considered, they must be received at our office by mail, phone or fax one (1) hour prior to bid closing time. PREVAILING WAGE RATES, INSURANCE FORM CG2010 11/85 (EQUIVALENT IS CG2010 0704 & CG203 COMBINED) & WEEKLY CERTIFIED PAYROLL REPORTS ARE REQUIRED. 100% PERFORMANCE & PAYMENT BONDS MAY BE REQUIRED. ALTEN CONSTRUCTION, INC. WILL PAY UP TO 1.5% OF BOND PREMIUM. WE ARE AN EQUAL OPPORTUNITY EMPLOYER.
How to get in touch
Outreach Coordinator
Karin Romeo
Project Estimator
Jon Kidwell
Telephone
(510) 234-4200 Ext. 26
Fax
(510) 234-4221
Address
1141 Marina Way South
Richmond, CA 94804