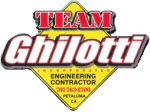 Is seeking qualified DVBEs, SBEs
Outreach Coordinator
Abel Canlas
Telephone
(707) 763-8700
Fax
(707) 763-8711
Address
2531 Petaluma Blvd. South
Petaluma, CA 94952
Project Name
04-1K0104 - Cold Plane AC Pavement And Place RHMA-G
Bid/Contract #
04-1K0104
Awarding Agency
Caltrans
Project Location
Napa, Napa County County, CA
Bid Date
12/12/2018 at 2 PM
Project Details
Seeking Quotes from QUALIFIED DVBE'S SUBS, SERVICE PROVIDERS, SUPPLIERS & TRUCKING For: LCP, CAS, Traffic Control, PCMS, Site Mgmnt., WPCP, Temp. DI Prot., Sweeping, Remove Thermo. Traffic Stripe, Noise Monitor., Shoulder Backing, Crack Treat., Pre-pave Profile/Grind, Intelligent Compaction, Replace Conc., HMA, Gap Graded, Data Core, Dike (Type A & E), Tack Coat, Cold Plane, Adjust Utilities, Markings, Retroreflective, Striping & Removal, Enhance Wet Night Vis., Mod. Exist. Elect. Syst., Trucking, & All Other related Trades & Items of Work Including Partial Items that are required by the project plans & specifications.
The Plans and Special Provisions are available at the State of California, Department of Transportation website: http://www.dot.ca.gov/des/oe/weekly-ads/oe-project.php?q=04-1K0104
or by contacting our estimating department.

Team Ghilotti, Inc. is an equal opportunity employer. Performance and payment bonds may be required.

Please call for assistance with bonding and insurance or obtaining necessary equipment, supplies, or material for this project.

TEAM GHILOTTI, INC. 2531 Petaluma Blvd. S., Petaluma, CA 94952
Phone (707) 763-8700 Fax: (707) 763-8711 (Main) Fax: (707) 762-1430 (Alt)

Abel Canlas; E-mail: abelc@teamghilotti.com
How to get in touch
Outreach Coordinator
Abel Canlas
Telephone
(707) 763-8700
Fax
(707) 763-8711
Address
2531 Petaluma Blvd. South
Petaluma, CA 94952