The project has already bid. Click here to find other opportunities.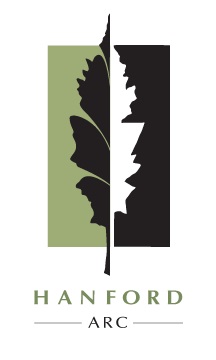 Is seeking qualified DBEs
How to get in touch
Outreach Coordinator
Teddy Hanford
Project Estimator
Teddy Hanford
Telephone
(707) 996-6633 Ext. 108
Fax
(707) 996-6601
Address
596 First Street East
Sonoma, CA 95476
Project Name
Environmental Mitigation for Bridge Nos.37C0604 & 37C0605 Plant Establishment Period (March 16, 2018 - August 31, 2021)
Bid/Contract #
RFP-RDS-FY18-0133
Awarding Agency
County of Santa Clara, CA Roads and Airport Department
Project Location
Cupertino, Santa Clara County, CA
Bid Date
01/19/2018 at 02:00
Project Details
Mitigation sites are located along Stevens Creek in a remote area of Santa Clara County on Stevens Canyon Road, west of Redwood Gulch intersection. Project includes but is not limited to: Erosion and Sediment Control Action Plan Element (ESCAPE) design and implementation, mobilization, traffic control system, street sweeping, Roadside Clearing including trash/debris removal/recycling and removal/disposal of French broom, periwinkle and Himalayan blackberry per RFP; Plant Establishment work including preparing annual maintenance logbook, quarterly plant establishment inspections, non-native invasive plant control, maintain bioswales, reapply seed, replace damaged/dead plants, irrigate plants and maintain the Mitigation Sitesí irrigation system, plant watering basins, foliage protection cages and wooden stakes.Topsoil replacement in rock slope protection area.
Seeking DBE Suppliers for topsoil, traffic control, temporary silt fence, and native plant nursery to custom-collect, grow and provide replacement plants for Year 2 and Year 3.
Seeking DBE contractors and consultants: Erosion Control; Planting; Landscape; SWPPP Design & Inspection for ESCAPE; Traffic Control; Street Sweeping; Biologist.
100% performance and payment bonds may be required. Bonding, insurance and other assistance is available upon request. Please contact us for any other assistance needs you may have.
RFP can be provided electronically and also may be viewed at: Hanford ARC's Estimating Department & Hanford ARCís website: www.hanfordarc.com
Hanford ARC is a California Licensed contractor and an equal opportunity employer.
How to get in touch
Outreach Coordinator
Teddy Hanford
Project Estimator
Teddy Hanford
Telephone
(707) 996-6633 Ext. 108
Fax
(707) 996-6601
Address
596 First Street East
Sonoma, CA 95476
Plans, specs, and other bid documents
Recent News