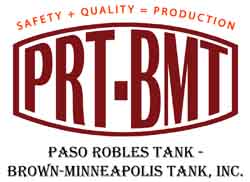 Is seeking qualified DBEs, MBEs, WBEs
How to get in touch
Outreach Coordinator
Carla Johnson
Project Estimator
Shane Wombles
Telephone
(951) 925-5022 Ext. 402
Fax
(951) 925-6822
Address
3883 Wentworth Drive., Bldg. A
Hemet, CA 92545
Project Name
Hunter's Highland Seismic Retrofit
Bid/Contract #
CIP #428700
Awarding Agency
City of Gresham
Project Location
Gresham, Multnomah County, OR
Bid Date
02/01/2018 at 02:00
Project Details
Prime contractor seeking DBE, MBE, WBE subcontractors and suppliers including but not limited to the following scope of work: Grading, Erosion Control, Reservoir Improvements, Protective Coatings, Electrical, Piping, Valves, Site Work, Paving, Concrete, Aggregates, and Fencing. This project is funded in whole or in part by the City of Gresham, Multnomah County, Oregon.

Electronic Copies may be obtained by contacting the assigned Administrative Assistant: Sarah White – email: sarah.white@greshamoregon.gov, phone: 503-618-2525.

Additionally, subcontractors and suppliers can email Carla Johnson at cjohnson@prt-bmt.com to request the project documents.
Paso Robles Tank - Brown-Minneapolis Tank, Inc. is an equal opportunity employer and does not discriminate in hiring, promotion, layoff, discipline, transfer, compensation, or other terms of employment because of a person's race, religion, color, national origin, sex, age, marital status, handicap, or political affiliation. All interested subcontractors and/or suppliers are encouraged to contact us at least two (2) days prior to the bid due date to review your proposed scope of work.

This construction project is open to all persons without regard to race, religion, color, national origin, sex, age, marital status, handicap or political affiliation. For further information about this equal opportunity policy, contact Carla Johnson either by email at cjohnson@prt-bmt.com or at (951) 925-5022; ext. 402.
How to get in touch
Outreach Coordinator
Carla Johnson
Project Estimator
Shane Wombles
Telephone
(951) 925-5022 Ext. 402
Fax
(951) 925-6822
Address
3883 Wentworth Drive., Bldg. A
Hemet, CA 92545
Recent News