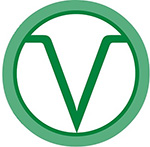 Is seeking qualified MBEs, WBE, LBE, SLBE
How to get in touch
Outreach Coordinator
Samara Silverman
Project Estimator
Henry Vila
Telephone
(510) 236-9111
Fax
(510) 236-4979
Address
590 South 33rd Streed
Richmond, 94804
Project Name
Cherryland Community Center
Bid/Contract #
13023
Awarding Agency
County of Alameda
Project Location
Hayward, Alameda County, CA
Bid Date
12/07/2017 at 10:00
Project Details
Vila Construction Co. is requesting qualified Minority Owned Business Enterprise (MBE), Woman Owned Business Enterprise (WBE), Local Business Enterprise (LBE), and Small Local Business Enterprise (SLBE) for the Cherryland Community Center Project.

The subs & supplies Vila is seeking for this project include but is not limited to the following trades: AC Paving/Grading/Striping, Acoustical Ceilings, Casework, Concrete, Concrete, Doors/Frames/Hardware, Earthwork, Electrical/Tel/Data/Fire Alarm/Av/Communications, Expansion Control, Fencing and Gates, Final Cleaning, Finish Carpentry, Fire Sprinklers, Flashing and Sheetmetal, Flooring, Food Service Equipment, Framing and Drywall, Glass / Glazing / Aluminum Windows, Glazing, HVAC, Insulation/Firestoppping, Joint Sealants / Waterproofing, Landscape and Irrigation, Masonry, Misc Specialties, Painting, Plaster, Plastering, Plumbing, Rebar, Residential Appliances / Food Service Equipment, Roofing, Rough Carpentry, Scaffolding, Signage, Site Utilities, Structural Steel and Metal Fabrications, Tiling, Toilet and Bath Accessories, Window Treatments.

PROJECT INFORMATION:
• Construction Start Date: February 28, 2018 (Tentative)
Construction Completion Date: June 14, 2019 (Tentative)

• This project is subject to Prevailing Wage requirements.

• IMPORTANT: This project is subject to the County of Alameda's Project Stabilization/Community Benefits Agreement (PSCBA). Please read Document 00 73 49 of the bidding documents carefully; all subcontractors must sign a PSCBA Letter of Assent.

BIDDING DOCUMENTS:
Bidding Documents may be downloaded from our website, https://vilacc.com/bids/, or from the following Dropbox link: https://www.dropbox.com/sh/yb48aagf7qpnmfw/AABKVM8CBGKmyN0U91ubes9-a?dl=0

BID SUBMISSIONS:
Bid may be emailed to bids@vilaconstruction.com or faxed to (510) 236-4979.*
*Emailed bids are preferred; fax may delay at times.

INSURANCE REQUIREMENTS:
Please include in your proposal the costs for the following insurance requirements by Vila Construction Co. Do not exclude these in your bid – your bid may be rejected if our insurance requirements are excluded:
• Waiver of Subrogation for Worker's Compensation.
• Additional Insured Endorsement for General Liability - Form CG20101185 or its equivalent.


Vila Construction Co. is an Equal Opportunity Employer


How to get in touch
Outreach Coordinator
Samara Silverman
Project Estimator
Henry Vila
Telephone
(510) 236-9111
Fax
(510) 236-4979
Address
590 South 33rd Streed
Richmond, 94804
Recent News