The project has already bid. Click here to find other opportunities.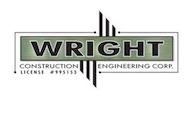 Is seeking qualified DVBEs
How to get in touch
Outreach Coordinator
Jason Merritt
Telephone
(760) 525-2260
Fax
(760) 657-4247
Address
2625 S Santa Fe Ave
San Marcos, CA 92069
Project Name
Lemon Crest Drive Drainage Improvements
Bid/Contract #
8433
Awarding Agency
County of San Diego
Project Location
Lakeside, San Diego County, CA
Bid Date
11/16/2017 at 02:00
Project Details
- Block
- Cellular Block
- Chain Link Fence
- Sewer By-Pass
- Hydroseed
- Street Sweeper
- Asphalt
- AC Dike
- 18", 24", & 84" RCP Pipe
- Reinforced Steel
- Concrete
- Striping
- Fabric
If you are interested in supplying a quote for the project, you can email me for a set of plans and specs at wcecquotes@gmail.com

Wright Construction carries the bond for the entire project and will require all subs to carry the minimum requirements of insurance per the agencies requirements.
How to get in touch
Outreach Coordinator
Jason Merritt
Telephone
(760) 525-2260
Fax
(760) 657-4247
Address
2625 S Santa Fe Ave
San Marcos, CA 92069
Plans, specs, and other bid documents
Recent News