The project has already bid. Click here to find other opportunities.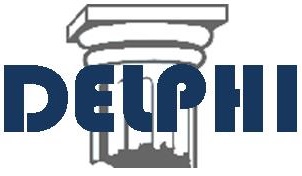 Is seeking qualified DBEs, MBEs, WBE, NYC certified: SBS
How to get in touch
Outreach Coordinator
Mike Dvirts
Telephone
(718) 369-7248
Fax
(718) 369-7265
Address
242 43rd Street
Brooklyn, NY 11232
Project Name
WP-164, North River WWTP, Solids Facilities Improvements
Bid/Contract #
NR-39
Awarding Agency
NYC Department of Environmental Protection
Project Location
NYC, Bronx County, NY
Bid Date
07/18/2017 at 11:30
Project Details
Project consists of the following:
-- Replace 20 Thickener Sludge Pumps and controls
-- Replace 20 Grinder Sludge Pumps and controls
-- Replace 12 Digester Mixing Pumps and controls
-- Contract duration is 651 days. Liquidating Damages apply.

-- Requesting DBE participation for: Electrical, Pipe Insulation, Pipe Lead Abatement.

-- The job is subject to a PLA agreement requiring Union participation.
Bonds: Electrical Subcontractor (only) to be able provide bid bond
-- Insurance
-- General Liability: 2m per occurrence, 4m per project aggregate
-- Workers Compensation and Disability: As per NYS law
-- Commercial Auto Liability: 2m per accident combined single limit
--Contractors Pollution Liability:1m per occurrence, 2m aggregate (HAZMAT subs only)

--Plans and Specs can be viewed/downloaded here:
https://www.dropbox.com/sh/ac1njnttgypbmpi/AADxKq4txr7InYKZmVHbNPd7a?dl=0
How to get in touch
Outreach Coordinator
Mike Dvirts
Telephone
(718) 369-7248
Fax
(718) 369-7265
Address
242 43rd Street
Brooklyn, NY 11232
Plans, specs, and other bid documents
Recent News