The project has already bid. Click here to find other opportunities.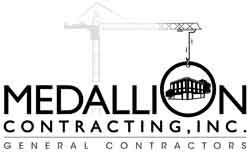 Is seeking qualified DVBE
How to get in touch
Outreach Coordinator
Craig Fries
Telephone
(661) 949-3205
Fax
(661) 949-3235
Address
41765 12th St West, Suite G
palmdale, CA 93551
Project Name
Emergency Repair Program @ Yucca Elementary School
Bid/Contract #
2704
Awarding Agency
Palmdale School District
Project Location
Palmdale, Los Angeles County, CA
Bid Date
04/06/2017 at 02:00
Project Details
We are seeking quotes for: Demo, grading, irrigation, handrail, concrete, sheet metal, painting, plumbing, & asphalt.
We are an equal opportunity employer. The plans and specs are available for your review at our office. Bonds may not be required from qualified subcontractors.
How to get in touch
Outreach Coordinator
Craig Fries
Telephone
(661) 949-3205
Fax
(661) 949-3235
Address
41765 12th St West, Suite G
palmdale, CA 93551
Recent News